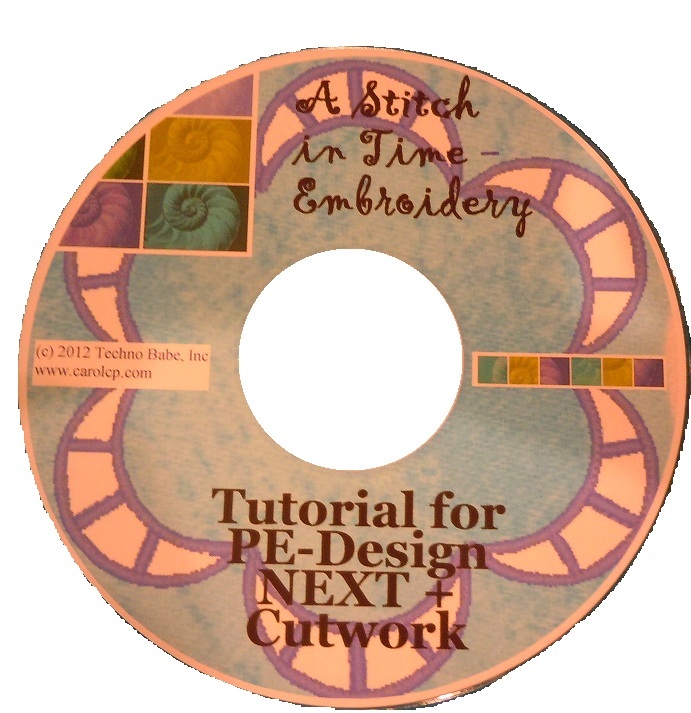 Tutorial for Brother™ .
Retail cost: $15.50 Dealer inquires welcome
Note: resale. copies, transfer of these items is not allowed as per the end user license agreement.
Included Lessons

Basic Cutwork
Cutwork from built in design
Applique and Cutwork
Stitch a design into the cutwork
Cutwork and freestanding lace
Basic buttonholes
Fancy buttonholes
Grommets
Patches
Cutwork letters
Cut border
Appliques





Copyright (c)1998 - 2012 Techno Babe, Inc.